April 1, 2020
A spotlight on Shelter City in Georgia
Georgia is currently home to two Shelter Cities, on which we want to shine a spotlight below.
Located between Central Asia and Eastern Europe, Georgia is the perfect place for relocation and rehabiliation of human rights defenders at risk. The country provides activists with an inclusive and vibrant civil society. Moreover, Shelter City Tbilisi and Shelter City Batumi offer them tailormade support and trainings, a safe space as well as a quite and relaxing atmosphere in a hospitable and diverse country.
"It's a pleasure to watch how the time spent in Shelter City Tbilisi changes people and makes their inner light shine again." – Shelter City Georgia Team
Shelter City Tbilisi
Shelter City Tbilisi was the first Shelter City to be created outside of the Netherlands. It was founded in 2017 as a result of the cooperation between two NGOs: Center for Participation and Development (Georgia) and Truth Hounds (Ukraine/Georgia).
Its unique location makes it accessible to human rights defenders coming from the Caucasus, Central Asia, Russia, Belarus and Ukraine. Shelter City Tbilisi has grown over the years and starting from 32 activists, it now hosts more than 80 changemakers. It provides them with a safe atmosphere and opportunities such as educational trainings, group exercises and capacity-building courses.
"I experienced such care and a sense of family for the first time in another country. It's a very unusual feeling when you receive care, instead of you taking care of others."– Leonid, human rights defender from Russia, former guest of Shelter City Tbilisi.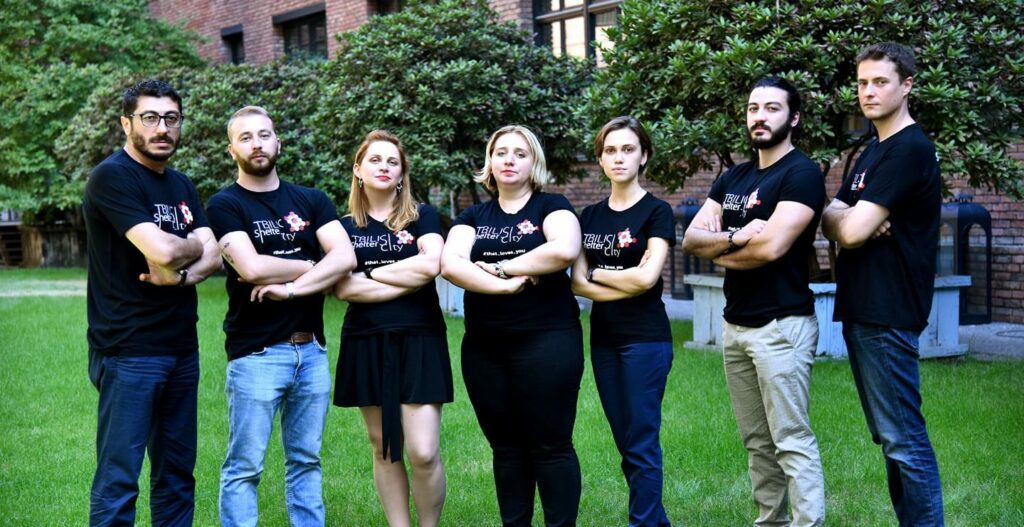 Shelter City Batumi
Almost half a year ago Batumi became the 16th Shelter City to join the movement. This was only possible thanks to the support of the Supreme Council of the Autonomous Republic of Adjara. The new Shelter City has already received its first guests, and will continue to provide support to human rights defenders from the region, especially to those with dependent family members.