Shelter City Impact Study
In 2021, Justice & Peace Netherlands, the organization who initiated Shelter City in 2012,  asked external consultant Danille de Winter to conduct a study on Shelter City. The aim of the study was to explore the impact made by Shelter City in the Netherlands on the work and lives of participating human rights defenders and their organizations over the course of 10 years.
The results of the study were collected in a report that it is now available for everyone to read and share.
Click here to download the Shelter City Impact Study. 
All information and research (excluding photos) are by Danielle de Winter from DBMresearch. DBMresearch was commissioned by Justice & Peace Netherlands to conduct an external evaluation of Shelter City. 
Study summary
Interviews with former Shelter City guests
4 impact indicators
Detailed explanation of the Shelter City's impact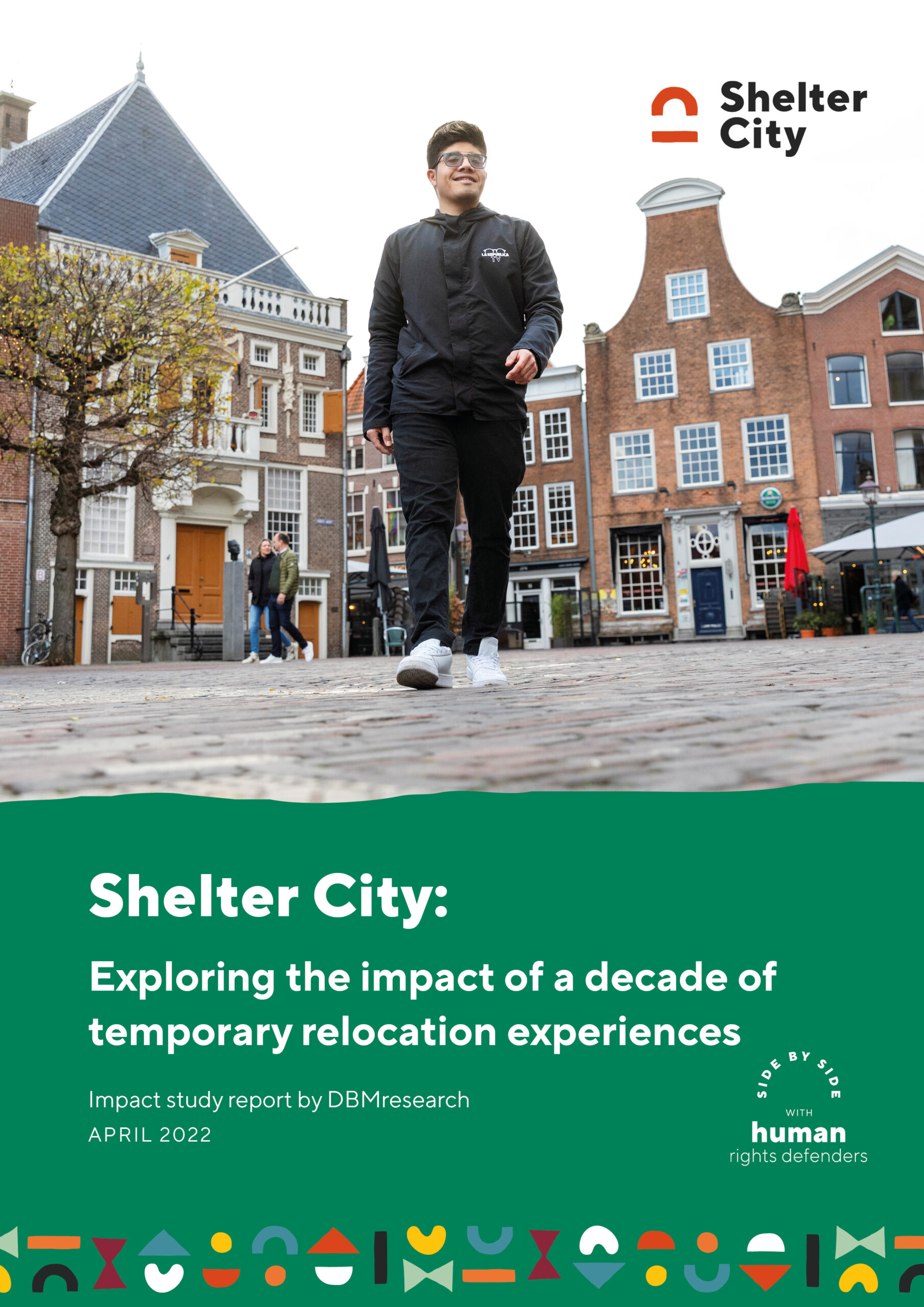 Our impact in numbers We envision a world where we can all safely contribute to just and peaceful societies.
22
Shelter Cities around the world
100
Partner organizations
500+
Human rights defenders supported
The main results:
Shelter City has supported human rights defenders to continue their work by letting them re-energize away from threats, network with other defenders, and acquire more confidence and recognition for their efforts.
Shelter City participants were able to develop new mechanisms around their advocacy and activism.
Participants now apply improved strategies in their work, as well as wellbeing practices after trainings offered by Justice & Peace Netherlands.
Shelter City guests feel safer as a result of the increased security measures and the worldwide network they were able to establish during their stay.
Participants' local communities and organizations also benefit from Shelter City as participants share their knowledge, skills and networks with them upon return.
Read the Impact Study on Issuu