September 8, 2022
Impact Story: Feeling protected
This impact story is part of a 5-part series of stories from the 2022 Shelter City Impact Study by DBMresearch (Danielle de Winter). This story belongs to a human rights defender who is advocating for students' rights and was concerned of being detained by the authorities for their activity. Prior to Shelter City, they felt alone, and did not have a support network to fall back on.

"My organization works towards protecting human rights in the university contexts, especially that of academic freedom, university autonomy, and the right to quality education. This work does not come without risk. In fact, in my country, it is extremely dangerous to promote any form of freedom of expression or independent thought. You hear about activists and journalists 'disappearing' or being imprisoned for expressing their views. Faced with this repressing climate, it makes it very challenging for me to work as a human rights defender. To be honest, I thought I was going crazy because of all the pressure I was facing.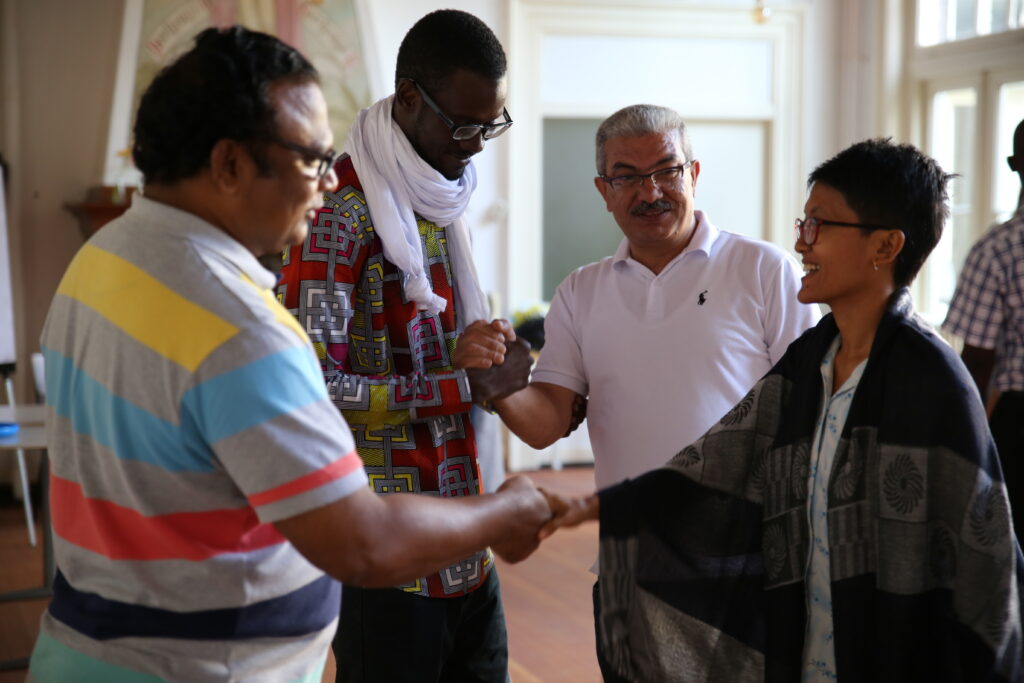 Before my participation in Shelter City, I felt extremely unprotected in my own country. I continued the work, but it felt as if I had nothing to fall back on if things would go wrong. If I would have been arrested or worse, nobody would have paid attention to it except for my wife and family. Now, after Shelter City, I feel seen by the international community. This sense of recognition has changed how we operate as an organization. We have now widened our reach internationally and our expertise is requested at international fora.
"Now, after Shelter City, I feel seen by the international community."
My time in the Netherlands and afterwards has had a domino effect. During my stay I had the opportunity to escape the stresses of the humanitarian crisis in my country and enjoy some rest and take the opportunity to study. I also had the opportunity to work on the visibility of my organization, to speak at international events and to widen my international network of likeminded NGOs and universities. All of this seems to have increased the awareness among international bodies about my organization and the human rights work that we do. The fact that the Dutch Ministry of Foreign Affairs is now retweeting our messages means a lot. It might seem like a small thing but having public support like that raises the profile of me and my organization. Authorities now know we are being watched. It feels like a guarantee of sorts if things would turn bad.
So although the risks of doing my work in my country remain the same, me and my team feel different. We feel more protected and thus more confident in pursuing our human rights goals."
"We feel more protected and thus more confident in pursuing our human rights goals."

Their presence at Shelter City provided them with the opportunity to be seen by the international community, which increased their sense of safety. Furthermore, they recall how their expanded network of human rights activists and NGOs granted them with recognition they did not have before participating in Shelter City. This story, like that of many others that have stayed in Shelter City, shows not only the impact of this programme, but the importance of solidarity networks for human rights defenders at risk.
Do you want to know more about the impact of Shelter City on human rights defenders?