October 23, 2023
Olga, resilient in her journey for justice
Written in Spanish by Olga González
Translated to English by Daniela Guzmán Ledezma
Olga González is a Venezuelan civil and political rights defender. In 2023, she stayed in Shelter City The Hague with the support of Justice & Peace Netherlands and the municipality of The Hague. During her three-month stay, she penned a story to share her personal journey as a human rights defender in Venezuela.
I embarked on this path six years ago when my husband was killed by police officers during a protest in our home country, Venezuela.
Fear and terror on the streets of Venezuela
My husband and I worked at a city supermarket and witnessed the deepening misery in our country. In 2015, the economic crisis intensified, and the scarcity of food and essential products forced citizens to wait in long lines for days to access items like rice, flour, and even toilet paper. Venezuela lacked basic products such as toothpaste, diapers, and milk; there was no laundry detergent or soap for bathing. The limited supplies reaching supermarkets couldn't meet everyone's needs.
We couldn't remain indifferent to this situation because people around us were starving and suffering while problems accumulated, including a shortage of medicine and access to clean water, which compelled people to seek alternative solutions.
However, in 2016, parliamentary elections were held, and the exhausted population poured into the streets to vote against the government, achieving positive results and winning a parliamentary majority after 17 years. But that joy was short, when on March 29, 2017, the Supreme Court of Justice stripped the National Assembly of its powers, erasing the last constitutional thread for Venezuelans and granting more power to Nicolás Maduro's government.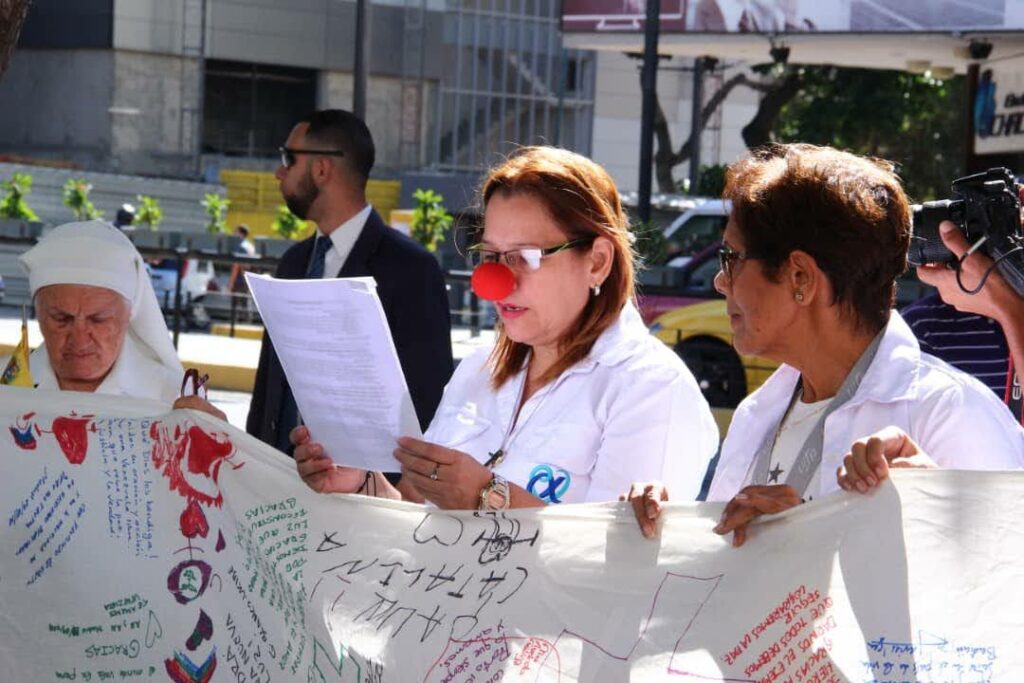 The indignation, injustice, poverty, misery, and audacity of the government led the Venezuelan people to protest in the streets. Students were the first to protest, and gradually, people across all sectors and social classes joined in.
A few days later, in a national broadcast, Nicolás Maduro activated the so-called Zamora Plan (Plan Zamora), a civic-military plan aimed at suppressing anyone or any group protesting against the government. This was the green light the government gave to repress and not only kill my husband but hundreds of Venezuelans. Although there are no official figures, it is estimated that more than 170 people were killed, and over 500 were detained.
Later, the Constitutional Law Against Hate, for Peaceful Coexistence and Tolerance (Ley contra el odio) was enacted, systematically and progressively eliminating the few private media outlets in Venezuela. Today, we have no newspapers, radios, or television stations that can accurately and promptly report on the country's events, even some international media outlets are blocked.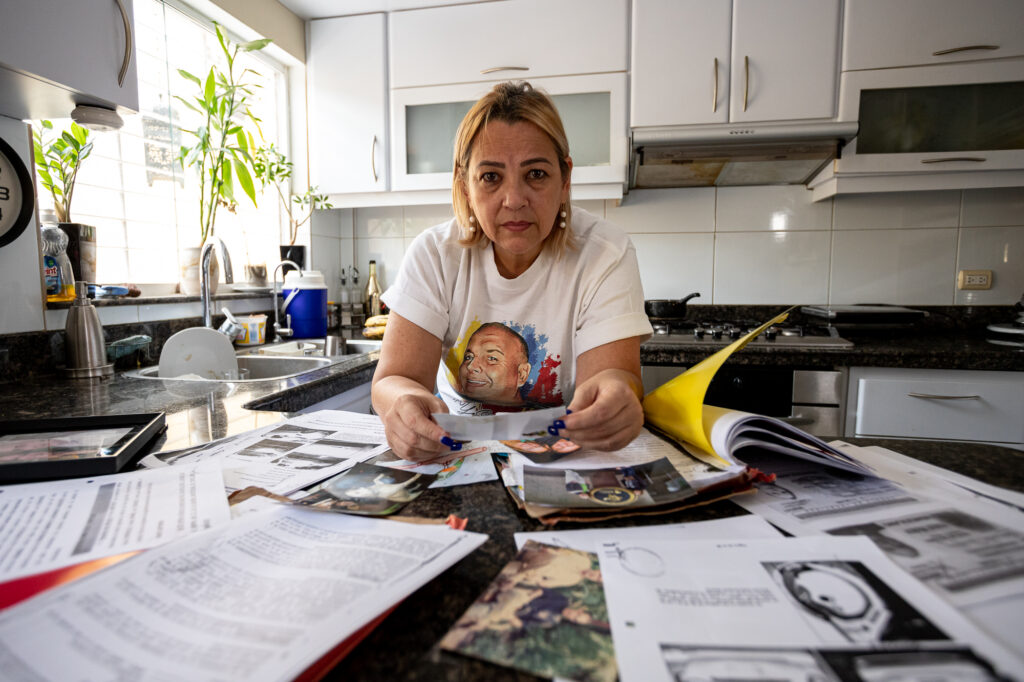 Reshaping the future
Losing my husband completely changed my life. I had to rethink my future and my life's purpose, gather courage, and embark on an unknown path.
I sought to connect with people and organizations familiar with cases similar to mine. I began learning about criminal justice, civil and political rights, and human rights. Specifically, I learned to document my case, leaving traces within the Venezuelan criminal justice system of all my actions and the requests I made. I started demanding accountability and responsibilities from state institutions, visiting the Public Prosecutor's Office, the Ombudsman's Office (Defensoría del Pueblo), the Courts (Tribunales), and every entity playing a role in the country's justice process.
I knocked on many doors and waited for hours to be heard. But I never gave up. It was complex and challenging, but I persevered and learned.
In that same year, 2017, I founded an organisation called the Leonardo González Barreto Foundation, an initiative aimed at continuing my husband's legacy. My husband was a hospital clown, and that inspired me to carry on his legacy by helping children and those in need. Through the foundation, I began distributing food in hospitals, elderly homes, and mental health centres, seeking to alleviate the nutritional needs of patients and their families while bringing hope and joy to those vulnerable in health. Gradually, we expanded our operations to include nearby communities, intending to provide essential resources. Moreover, we used these community spaces to emphasize the importance of democracy in our country and promote human rights as a means to achieve it.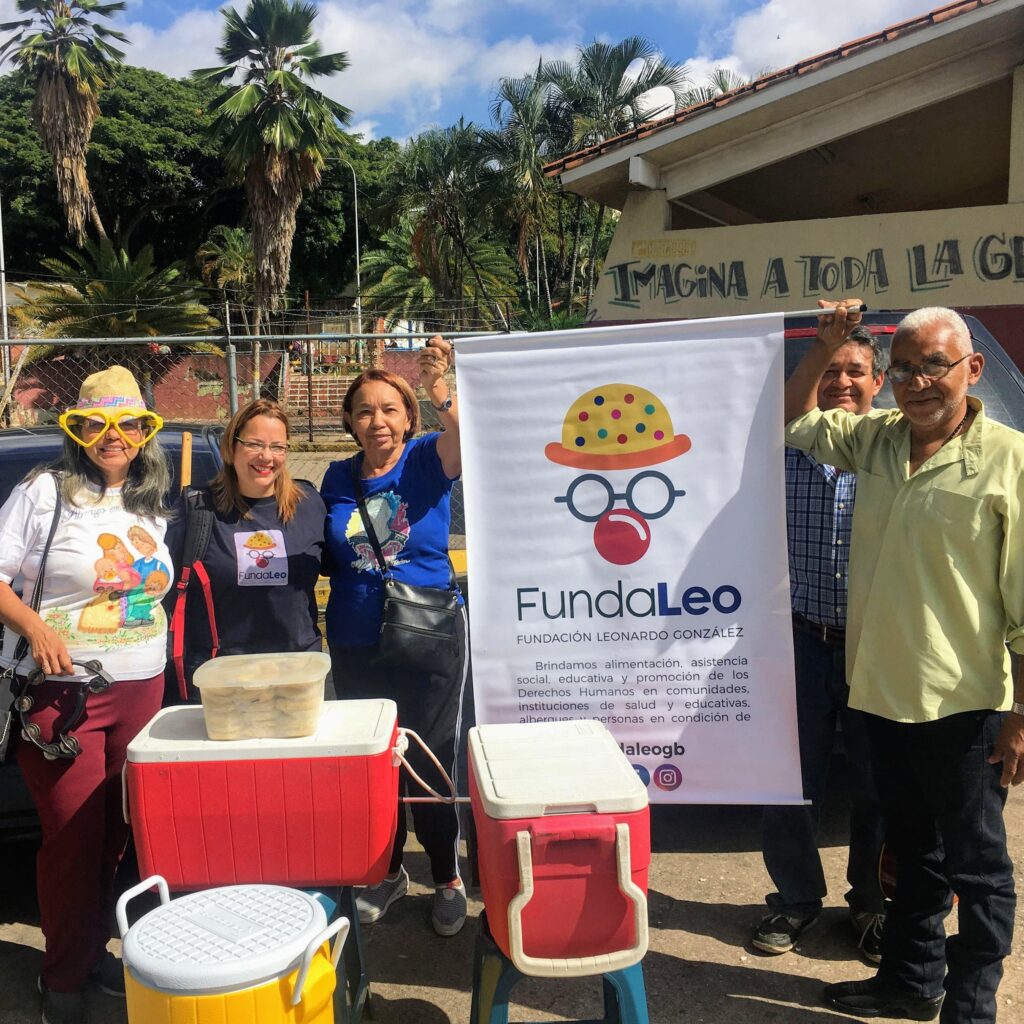 One year later, stemming from participation in spaces gathering families and victims of human rights violations, I met other people and learned about their experiences and life stories. We decided to unite and create a Victims' Committee called ALFAVICVZLA: the Alliance of Families and Victims of Venezuela.
In ALFAVICVZLA, I work specifically on documenting cases of extrajudicial executions, helping victims who, like me, have to navigate the arduous path of seeking justice in Venezuela. Using my experience and knowledge, I support other victims, inspiring them to continue their fight and not give up.
Working on human rights in Venezuela has been an immense challenge, given the complex context of our country. Factors like high living costs, rampant inflation, difficulties in moving from one place to another, and social and personal insecurity are ever-present challenges. I have a job I can't abandon because it's my livelihood, and simultaneously, I fulfil responsibilities for the Foundation and ALFAVICVZLA.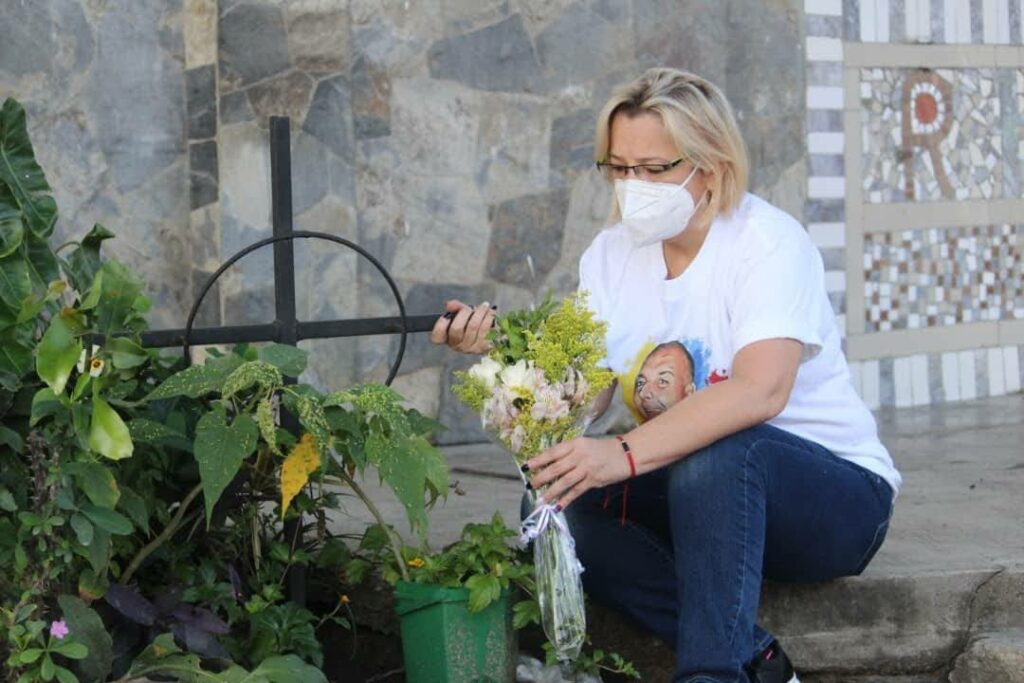 Building a country that Venezuelans deserve
I'm an ordinary person experiencing everything happening in my country, but I have a clear purpose: I don't want others to go through the same pain I've felt. To achieve that, I must continue doing what I do, spreading awareness to everyone I meet and who listens to me.
As a human rights defender, I've faced intimidation, and my family has also become a victim of my work. I've received threats and felt immense fear because I know who I'm up against, and those people have no mercy.
Living in Venezuela is exhausting, as everything seems to be designed for you to give up or spend all your time trying to survive. To our government, human rights defenders and activists are seen as enemies, not as individuals seeking to build from respect, dignity, and equality.
Hence the need to work together with other organizations and civil society, because only together can we progress and build the country we deserve. My goal is for more people to educate themselves on human rights issues and learn how to exercise and demand their rights; for people to not forget all our young and individuals killed for protesting in the country; and for the Venezuelan government to recognize its mistakes and create programmes to correct them, preventing Venezuelans from facing a similar situation again. But to achieve that, we must continue educating and leaving tangible marks of our work nationally and internationally.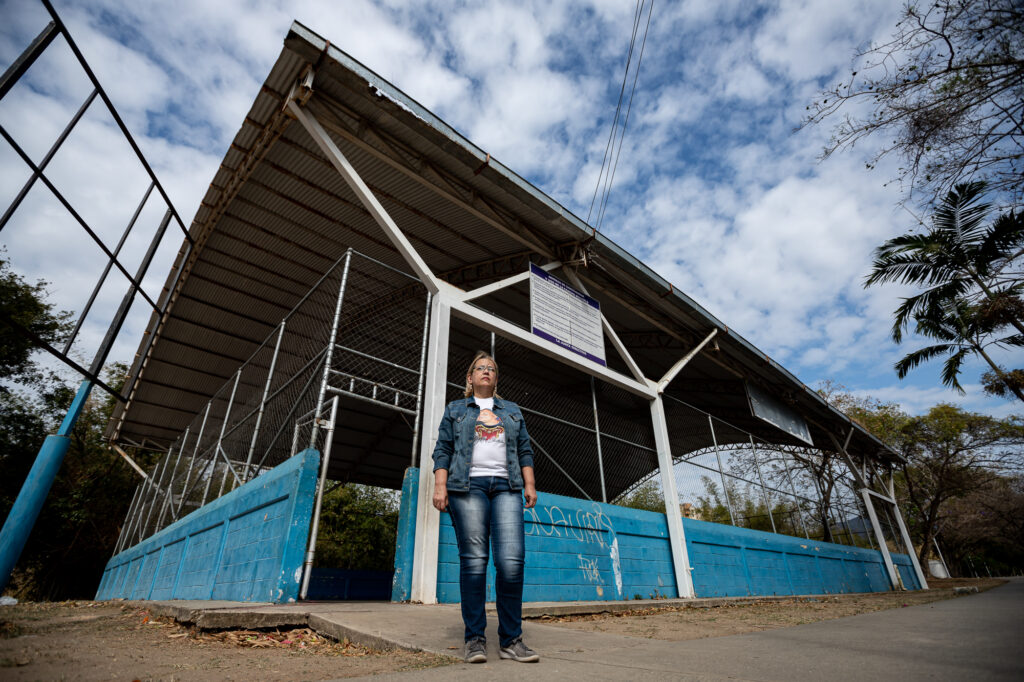 I hope that Venezuela becomes a country where impunity doesn't prevail, where citizens can live freely, and their rights are respected, where there is a true separation of powers and democracy.
That's why I call on the international community and individuals worldwide to raise awareness about what's happening in Venezuela and the work of our organizations. The more people know our truth, the harder it will be for a human rights-violating state to erase our history.
Participating in Shelter City has been an enriching experience, providing me with a time of peace and tranquillity, things that are neither known nor practised in Venezuela. This time has allowed me to reflect from within and see what I have built and what I still need to build. Moreover, it has helped me understand different cultures and civic practices, demonstrating that we always have the opportunity to evolve as human beings. Being part of this initiative fills me with commitment, hope, and energy to continue working for my country and giving my best.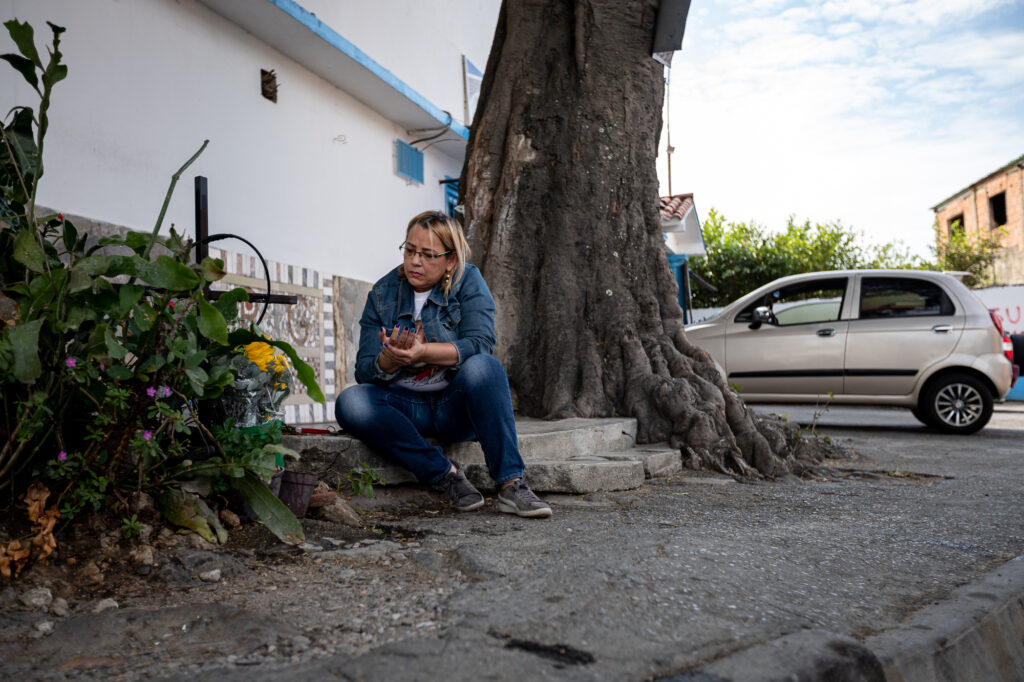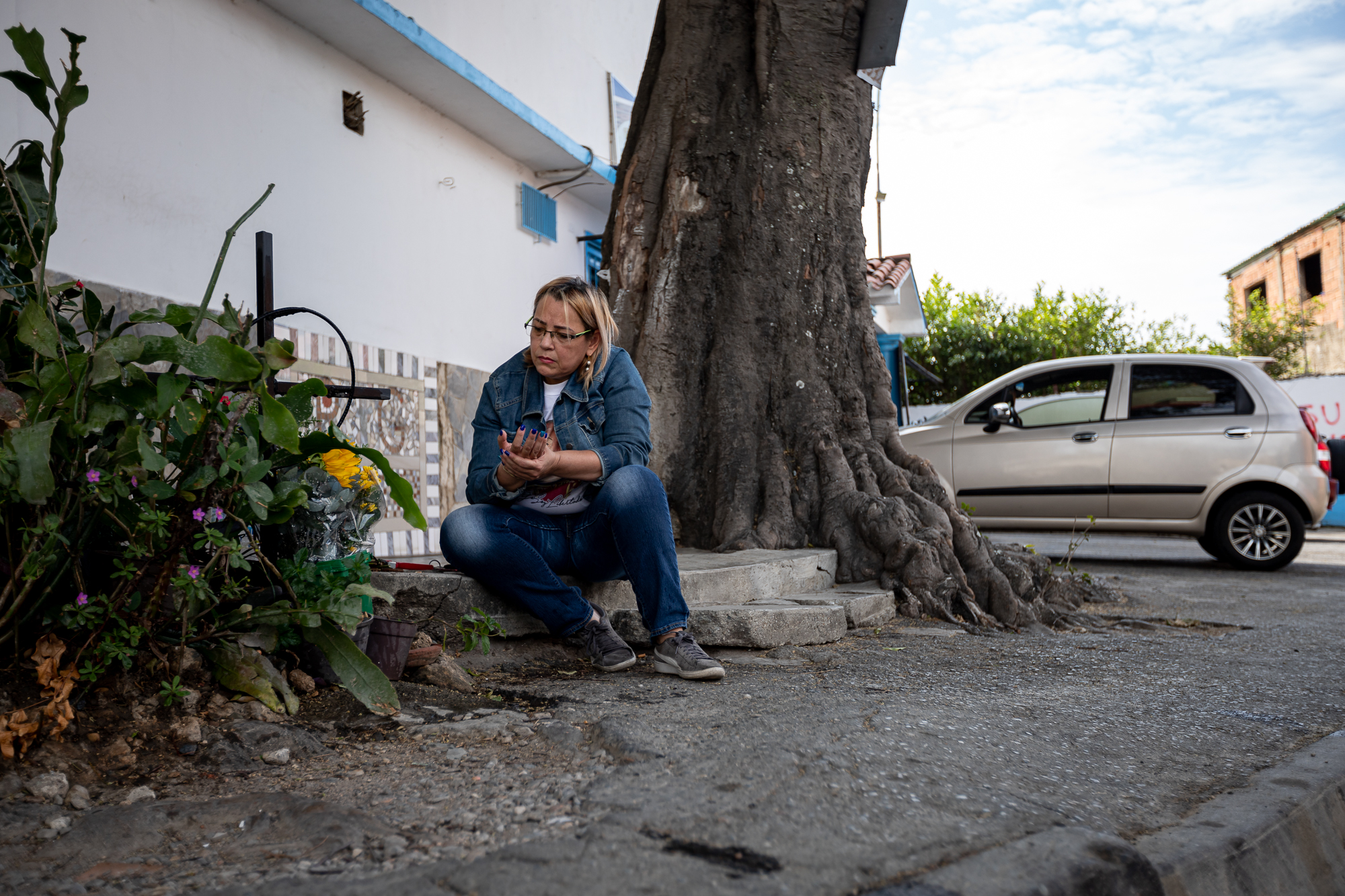 We thank Olga for sharing her story of resilience and perseverance.