April 22, 2020
Lookkàte: defending human rights in Thailand during the COVID-19 pandemic
Lookkàte is a civil and political rights defender from Thailand and a former guest of Shelter City Maastricht. She shared with us the difficulties of being a human rights defender during the ongoing pandemic, how she continued fighting for human rights and her tips on self-care during the lockdown.
Being a human rights defender during the pandemic
The pandemic has made fighting for human rights even more challenging as human rights defenders are forced to stay home. This is true even for Lookkàte.
Lookkàte is the co-founder and coordinator of an organization of young Thai activists. Most of her work revolves around public campaigns and events promoting and advocating for human rights in Thailand.
With the declaration of a state of emergency, the Thai government imposed a ban on all public gatherings. Lookkàte and her team's work was severely affected. They had to postpone the timeline of their work, cancel events, change their strategic working plan and start working from home.
While in quarantine, Lookkàte started feeling depressed and useless. Also, the measures imposed by the government made her worry for the security of human rights defenders, some of whom are already targets of the authorities.
"Most of my work required me to travel to the community and to organise workshops, but I can't do it at this time. It's quite a big challenge for me."
Re-strategize:
As the public spaces became inaccessible during the lockdown, Lookkàte and her team needed to re-strategize and adjust their work to the current situation.
They moved their activities to the digital space. They are carrying out campaigns and advocavy on social media platforms and use these tools to denounce the Thai governemnt's violations of human rights.
For instance, they raised awareness on how the government started using the 'anti-fake news' laws to threaten social media users who criticize their policies in response to the pandemic. Lookkàte and her team started an online campaign promoting democratic values, such as freedom of speech and free press.
Lookkàte's team also started holding online workshops for Thai young human rights activists. Moreovere, they are using this time to develop their skills and knowledge, as well as re-energize , in order to strenghten their human rights work in th elong run.
"We should not allow any state authorities or anyone to abuse human rights during these difficult times."
Lookkàte's tips for wellbeing during the lockdown
Despite the effects of the lockdown on her mental health, Lookkàte did not give up and instead started looking for strategies to cope while working from home. She shared a few tips with us.
Find a good work-life balance
Lookkàte stressed that working from home does not mean working all the time. She encouraged human rights defenders to pay attention to their own wellbeing and to keep in mind that feelign tired or needing some help is okay.
Prepare your favorite foods:
According to Lookkàte, cooking is the best way to cope with her depression and stress during the lockdown. Eating her favourite foods makes her feel good.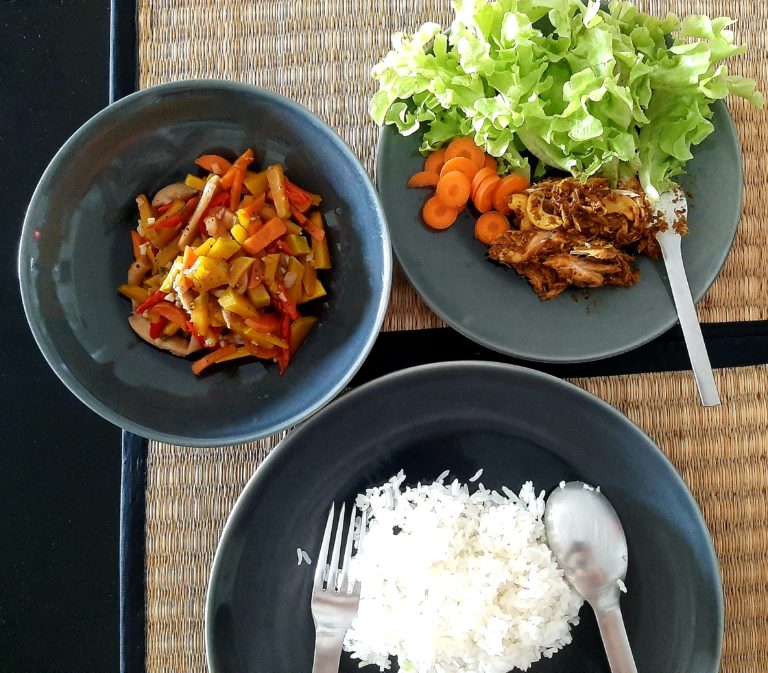 Charge in the sun
Instead of working inside all day, Lookkàte encouraged taking time to sit outside, breath in some fresh air under the warmth of the sun. This makes her feel calm and helps her re-energize.
Take up different activities:
In order to avoid burnout, Lookkàte suggested doing activities that give a sense of achievement, help staying grounded and relaxed. For example she handcrafts or plants vegetables on her balcony.
Be patient
During this time feelings of unproductivity and ineffectiveness are common. Lookkàte encouraged human rights defenders to remember that making a change is a long-term work that requires patience.