September 8, 2022
Shelter City Impact Study
The impact of a decade together
We are thrilled to present to you the Shelter City Impact Study, in light of the 10-year anniversary of Shelter City.
To celebrate this milestone, Justice & Peace Netherlands, founder of Shelter City in 2012, commissioned an independent study into the impact of Shelter City Netherlands, conducted by Danielle de Winter from DBMresearch.
We are proud to present these findings, which showcase that the majority of participants felt their Shelter City experience exceeded their expectations and changed their lives.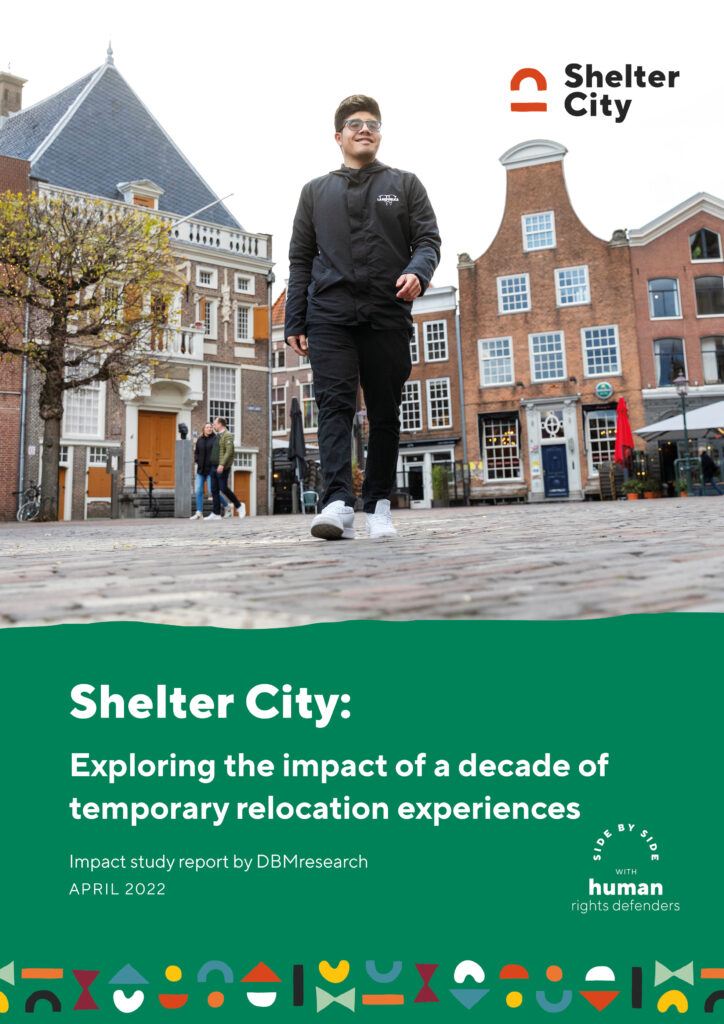 10 years of Shelter City
This year marks the tenth anniversary of Shelter City. Shelter City founded in 2012 by Justice & Peace Netherlands, with The Hague as the first Shelter City. Since then, Shelter City has grown into a global movement of 21 cities, over 300 individuals and 100 organizations that have provided safe and inspiring spaces to over 450 human rights defenders at risk.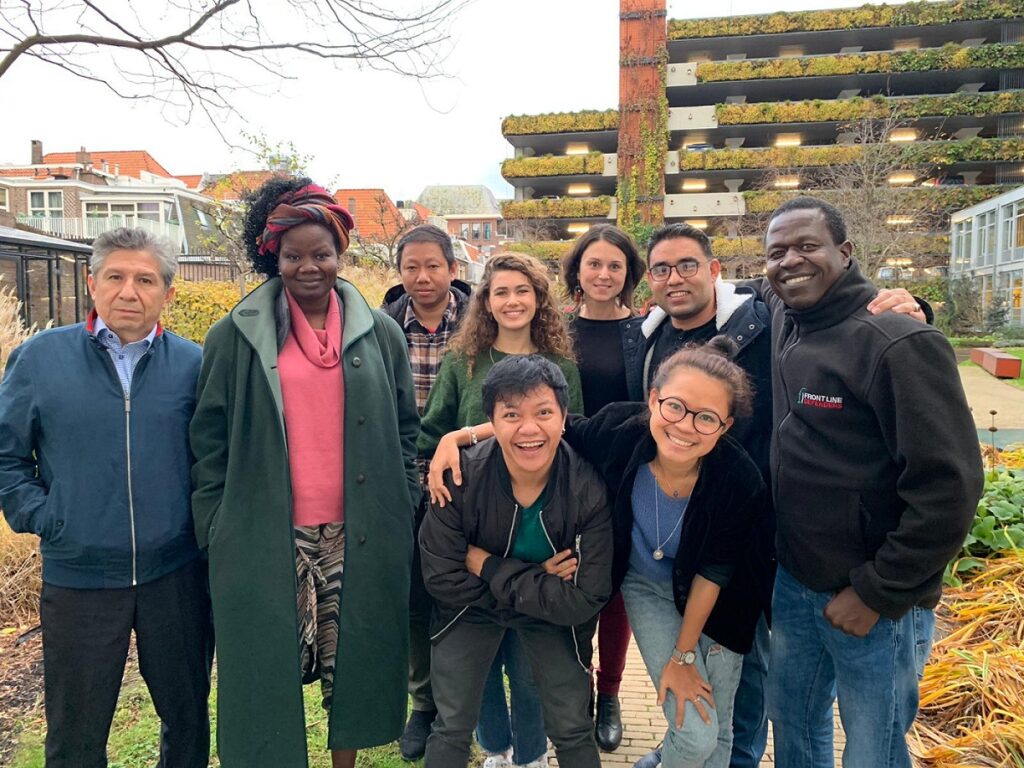 The main achievements highlighted in the study
This study uses qualitative data gathering methods, including in-depth interviews with Shelter City Netherlands alumni. The goal of the study was to investigate the impact of Shelter City in the Netherlands on the work and lives of participating human rights defenders and their organizations over the course of 10 years.
Shelter City has contributed human rights defenders continue their work by encouraging them to re-energize away from dangers, network with other defenders, acquire more confidence and recognition for their advocacy, and develop new perspectives on human rights work.
Participants are now applying enhanced strategies in their work, as well as wellness practices, as a result of the trainings given by Shelter City.
Shelter City guests feel safer, thanks to the improved digital security measures they now apply and to the international network they were able to create during their stay.
Participants' local communities and organizations also benefit from Shelter City as participants share their knowledge, skills and networks with them upon return.

This impact study was made possible thanks to the kind support of the Nationale Postcode Loterij and its participants, and the Dutch Ministry of Foreign Affairs. We would also like to thank all human rights defenders and Shelter City partners that contributed to this study.
Do you want to know more about the impact made by Shelter City?