May 9, 2022
Manjula Pradeep, the inspiring activist behind Shelter City
As we celebrate 10 years of Shelter City, we want to shed a spotlight on the woman who inspired the creation of this global movement: Manjula Pradeep, a human rights defender and lawyer from India.
We had the chance to interview her and Syed Hasan Raihan, Manjula's colleague and a fellow human rights defender standing up for the rights of the marginalised communities in India.
Introducing Manjula
Manjula is a Dalit woman from India, a lawyer and a human rights defender with more than 30 years of experience.
Within the caste system, Dalit people are considered the lowest caste and because of this, they are marginalized and discriminated against. Dalit women not only face discrimination, but they are also often forced into strict gender roles within the Dalit community itself.
Manjula began her activism at a young age when she joined the Navsarjan Trust, a Dalit rights organization. She shared with us that when she started her activism, there were hardly any women in the public space and positions of power were mostly held by men from the dominant castes.
She soon realized that she was not only interested in fighting for the rights of the Dalit community but also in uplifting Dalit women and supporting them in raising their voice. Dalit women are often dismissed because of their limited education, but Manjula knows that they have the passion and drive necessary to fight for change.
During her three decades of activism, she trained hundreds of women from marginalized communities and supports them in building their self-confidence, channelling their pain into power, starting their own organization and becoming leaders in their local communities.
"People in positions of power have to realize that Dalit women's rights, Muslim women's rights and also Tribal women's rights are human rights"
Today, Manjula is the Director of Campaigns at Dalit Human Rights Defenders Network and National Convenor of the National Council of Women Leaders, which unites women activists from marginalized communities in India. Together with Raihan, Director of the WAYVE Foundation, she works to empower and support youth and women leaders in their local action for change.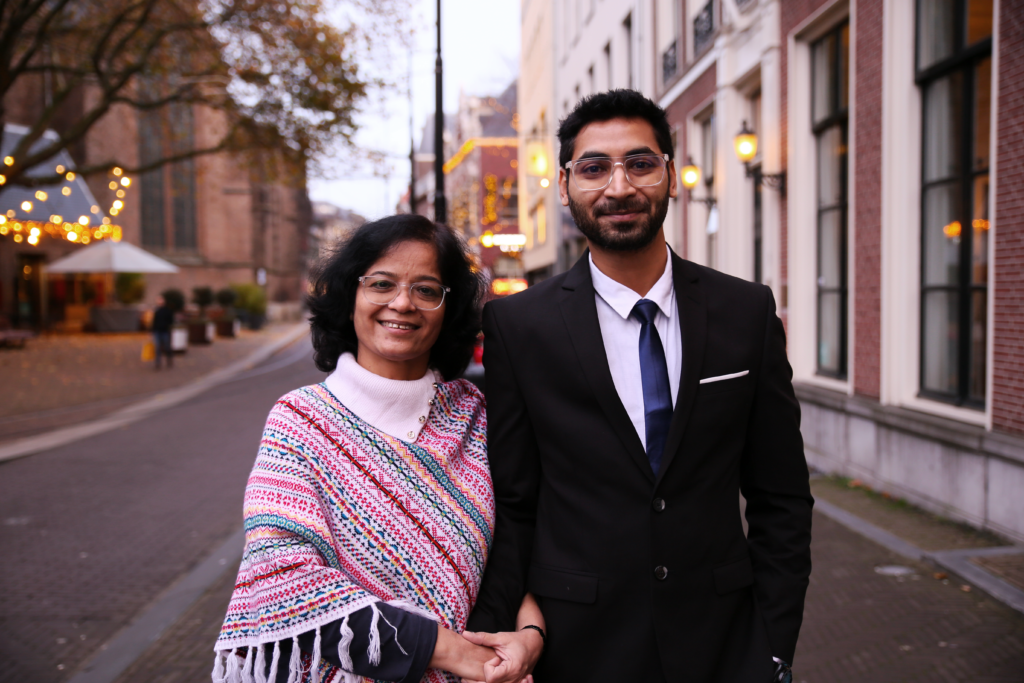 The need for a safe space
Manjula revealed that many human rights defenders do not feel safe in their own communities and families. When she started fighting for Dalit women's rights she had to go against her family and the conservative culture in her community. One of her female colleagues committed suicide because of the lack of a safe space.
She explained that human rights defenders who fight for marginalized communities often experience threats or physical attacks, and this happened to her as well.
Manjula also stretched the importance of mental health for human rights defenders: "While working with activists and training them, I had a realization. Many times activists that fight for the rights of others are not recognized and given the space to take care of themselves." According to her, this results in human rights defenders abandoning their work, suffering from burnouts and depression, or harming themselves.
Manjula shared that while she was facing all of these challenges, she started to understand the importance of a safe space for human rights defenders where they can catch their breath, tend to their own wellbeing and re-energize. She also realized the importance of solidarity and allyship for human rights defenders: "it is vital that they do not feel alone and share their experience with others."
"Many times activists that fight for the rights of others are not recognized and given the space to take care of themselves."
In 2010, during a conference in The Hague, Manjula voiced her worries and expressed the necessity for building a safe space for human rights defenders.
Two years later, Shelter City was initiated by Justice & Peace Netherlands to realize this safe space that Manjula envisioned. According to the Director of Justice & Peace Sebastiaan van der Zwaan, who attended that conference back in 2010, it was Manjula who gave him the idea of building a network of Shelter Cities across the globe.
Manjula shared with us that she is proud of having inspired Shelter City, which offers support to many human rights defenders: "It means a lot for a person like me, rising from a situation where I was no one."
Today, Shelter City has become a movement of 21 Shelter Cities worldwide and has supported over 400 human rights defenders at risk.
From all of us at Shelter City, we thank Manjula for her inspiration, and to Manjula and Raihan for their courageous and important work and their commitment to human rights defenders.