Josselin Bandu
Humanitarian and emergency relief worker and women's rights defender from the Democratic Republic of the Congo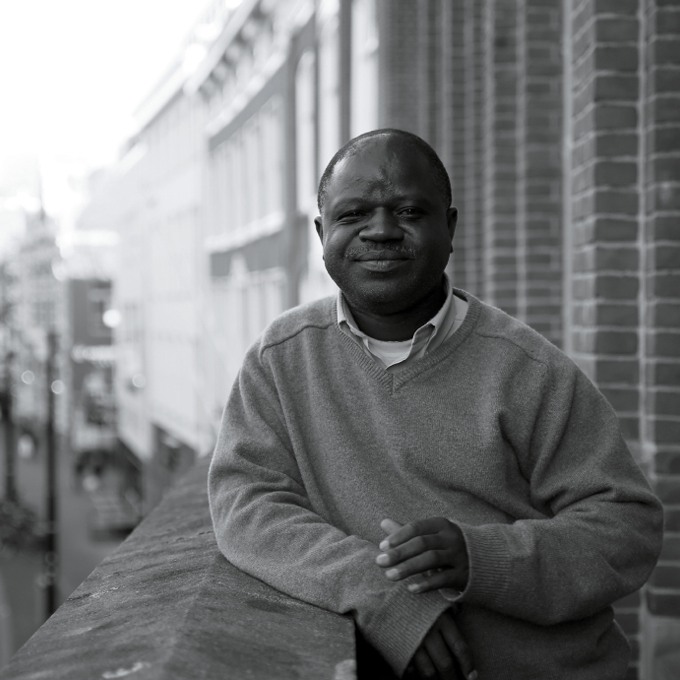 Photo by: Justice & Peace Netherlands
Josselin Bandu is a human rights defender from the Democratic Republic of the Congo. He is the founder and director of 'Blessed Aid', a humanitarian and development organization in Goma, North Kivu. 'Blessed Aid' works on emergency relief and stands side by side with vulnerable communities affected by conflicts in the Democratic Republic of the Congo. The focus lies in support for victims of crimes in the conflict zones, but also in women's and young girl's social and economic empowerment.
A myriad of human rights violations continues to be committed in different areas in the country, especially in the eastern part. Non-state armed groups regularly commit sexual violence against women. Moreover, a large number of human rights violations are carried out by state security forces.
"Women and children are the most affected by the different conflicts such as wars, land conflicts, malnutrition (…) and are in extreme need to be supported."
Contributing to the work of 'Blessed Aid' through donations enables it to continue its important work. In fighting for human rights, Josselin puts forward that we should never get tired of doing good things, no matter the distance.
Josselin is deeply grateful for the support and experiences he has gained in Maastricht. With a warm welcome into the community and attending courses at the University College, he connected with many people. Whether it was the shared dinners or jointly building a website for 'Blessed Aid', he looks back on his time with Shelter City with pleasure and joy.
Read more about Josselin and his work and support him through Blessed Aid.
Written by: Marie Theis, with the support of Josselin Bandu and Justice & Peace Netherlands