December 9, 2021
Launch of the new Shelter City branding and website
Dear friends of Shelter City,
Today, 9 December on International Human Rights Defenders Day, we are excited to share with you our new branding and website.
Since 2012, you have seen us grow into a network of 20 cities worldwide that provide safe spaces to human rights defenders at risk, with more cities to join. Today, we launch a brand that reflects this growing movement of Shelter City and our values of solidarity, trustworthiness and diversity that make us who we are.
Today, Shelter City is a global movement that creates safe and inspiring spaces for human rights defenders at risk where they re-energize, receive tailormade support, and engage with local allies in order to reinforce their local actions for change. It is an active network of cities and organizations, human rights defenders, and people striving for a world where everyone can safely stand up for a more just and peaceful world. At the heart of everything we do and stand for is togetherness.
Our new branding, with new logos, colours, shapes and patterns, can be seen via our new website at www.sheltercity.org, and via our Facebook and Instagram @sheltercityglobal.
We'd like to thank brand strategist and graphic designer, Nadia Colombo from Urban Emotions, copywriter Tim Looten, webdeveloper Zidiot, and the many Shelter City partners that contributed along the way. This process would not have been possible without the warm support of the Dutch National Postcode Lottery and its participants, the Dutch Ministry of Foreign Affairs, and the National Endowment for Democracy. Thank you all.
We hope that you enjoy our new look and feel, and we look forward to connecting with you online or in one of our Shelter Cities.
We thank you for your support,
The Shelter City community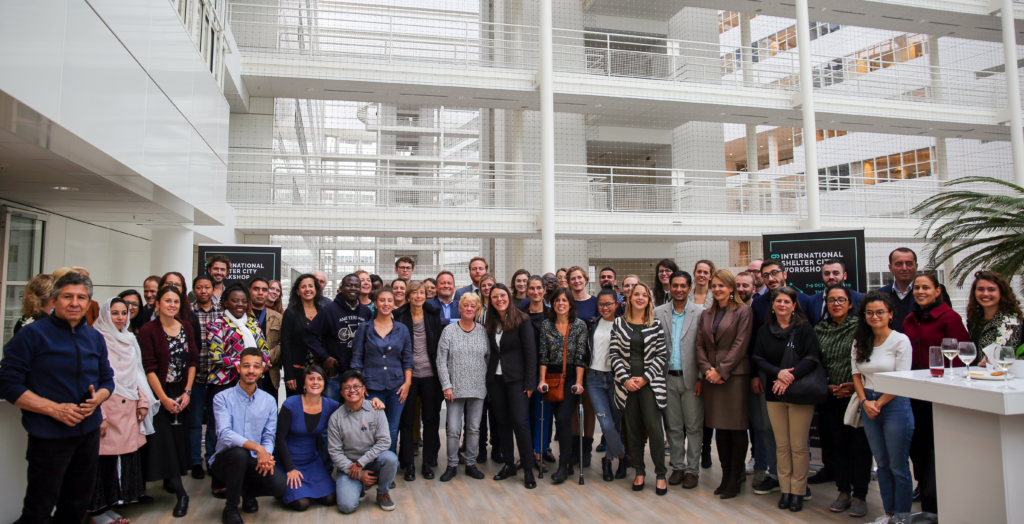 An in-depth look at our new branding
Our logo
Our new logo reflects our mission to create safe and inspiring spaces for human rights defenders at risk. The arch represents a shelter, and can even be seen as a rainbow, a sunset, a warm blanket or even an embrace. The line represents a city, as cities are built of grids, streets and lines.
We have also made it easier to recognize us wherever we are in the world through our unique Shelter City logos. Each Shelter City, country and continent can be recognized by its shape and colour.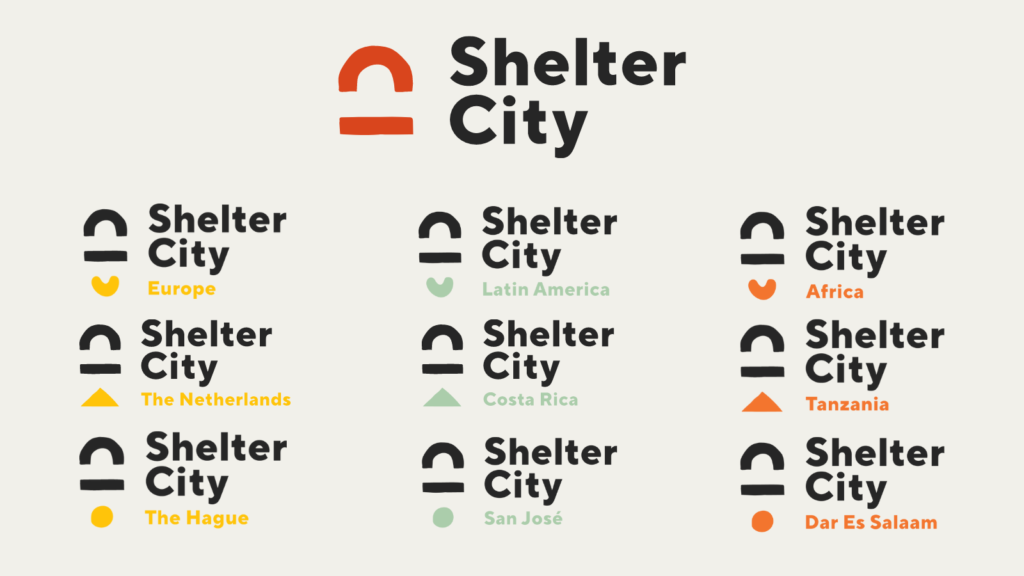 Our tagline
Our new tagline is 'Side by side with human rights defenders'. A motto that we stand by in everything we do.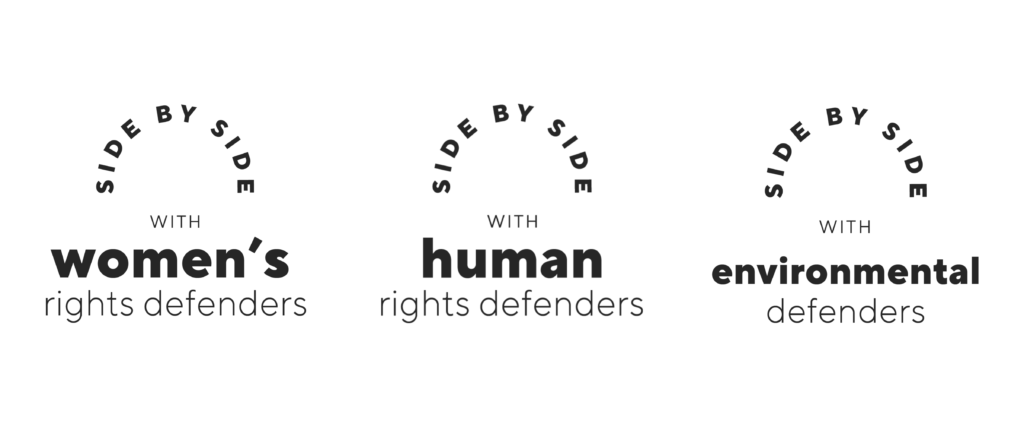 Our pattern
Our new pattern is unique, diverse and true to the Shelter City identity. The abstract shapes are inspired by the shapes that we see all over the world and represent all countries no matter what religion, culture or geographical location. The shapes represent different forms of nature, from the sun, to the moon, to mountains, water, living creatures, cities and towns.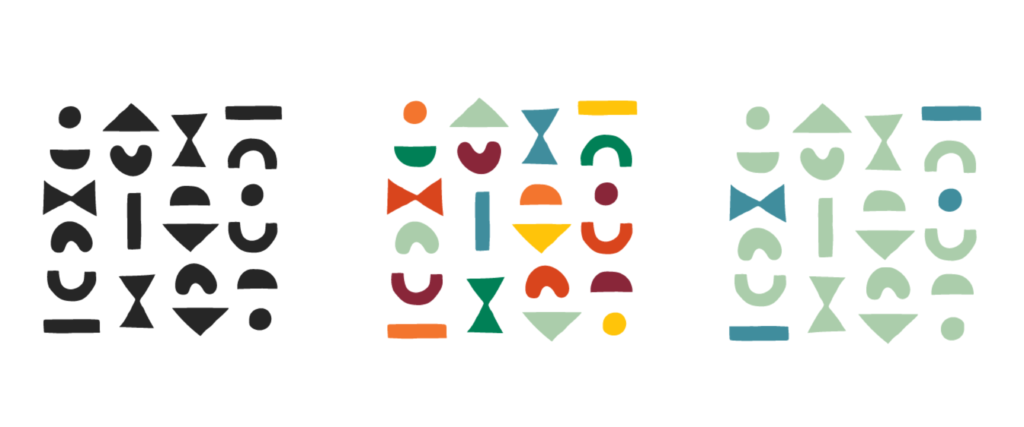 Our new website
Here you can find information about what Shelter City is, the support we provide, the impact we've had and where on the map you can find us.
You will also find ways to get involved in our mission, with clear steps on how you can set up your own Shelter City and how human rights defenders can apply to our programme. On our blog, you can access stories of past human rights defenders, their experiences while staying in one of the Shelter Cities.
We have also been working to make it easier for human rights defenders to find meaningful and informative content through pages such as the Human Rights Defenders Resources page.