October 29, 2020
How William's perseverance left a mark on numerous residents of Nijmegen
Blog by Yara Bon
My name is Yara Bon and I'm 23 years old. I grew up in Dronten, the Netherlands, and moved to Nijmegen four years ago. With this blog, I would like to share with you all my experiences with Shelter City Nijmegen.
In September 2019, already a year ago now, I joined Shelter City Nijmegen for a five-month internship. I did this internship during the last year of my Bachelor 'Geography, Planning and Environmental Studies' at Radboud University. The Shelter City programme in Nijmegen is coordinated by Bureau Wijland, an organisation that aims to connect people and organisations with each other and with society to create a more diverse and sustainable society. In 2014 Nijmegen became a Shelter City as it felt the need to support human rights defenders at risk by hosting them in our beautiful city. My internship included me being the mentor for the 10th human rights defender that we hosted in Nijmegen.
William arrived in September 2019. He is a Ugandan human rights defender and environmental activist who dedicates himself to fighting deforestation in the Zoka Central Forest Reserve, a forest located in the North-East of Uganda. He does this together with a few colleagues with their organisation Friends of Zoka, of which William is a co-founder.
During his stay I accompanied William to events and different meetings with organisations located in the Netherlands. Here, William got the chance to share about his work and the possible dangers of being an environmental rights activist. Everywhere we went, people were impressed by William's impressing story and his inspiring way of telling this. What impressed me most was his perseverance to make a change in the world.
William's tree in 'Land van Ooij'
For the Seven Hills Run (Zevenheuvelenloop) 2019 edition, which is a big running event that takes place in Nijmegen, we organised an action to realise William's wish. William wanted to have a lasting memory of his time in Nijmegen when he returned home, but also wanted to connect the people of Nijmegen with Uganda. His idea: planting a Nijmegen Forest in Uganda! Everyone was super excited about this idea. People donated money throughout his stay and even after his return. With the money collected, William has been able to buy a piece of land and hundreds of seedlings. Unfortunately, due to COVID-19, the planting has been delayed. But when the time comes, William will be able to realise the Nijmegen Forest in Uganda!
In December 2019, we organised a symposium to celebrate the five-year anniversary of Shelter City Nijmegen. Here, William touched everyone with his story. A week before William left, he got the chance to plant a small tree at Land van Ooij. In this way we too can remember his stay and the impact he had on the inhabitants of Nijmegen, and other people he met throughout the Netherlands.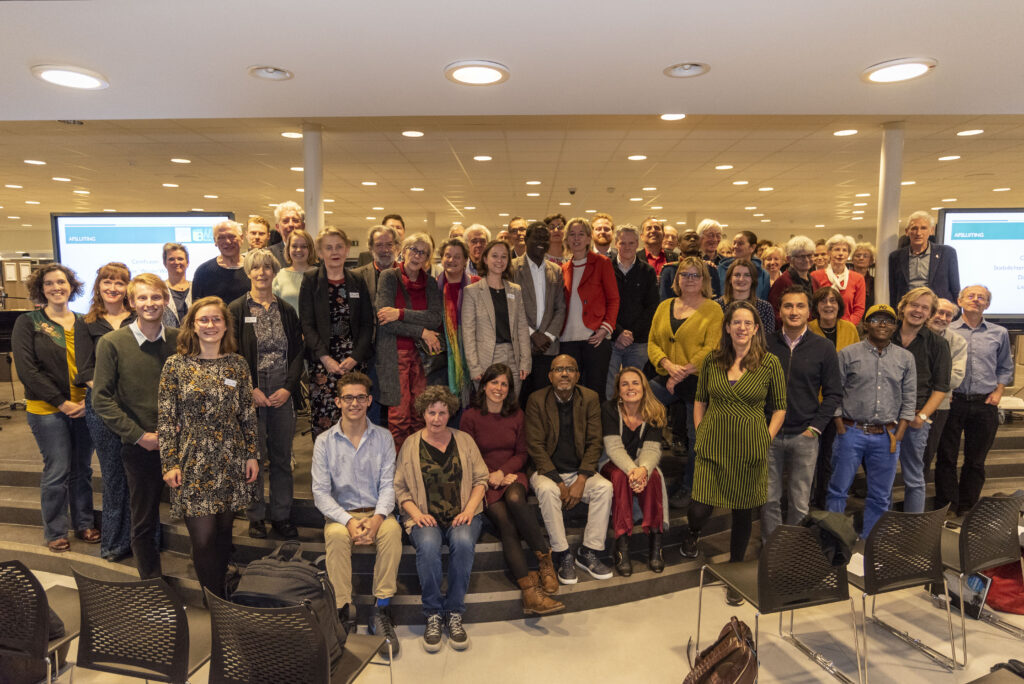 I still think about William regularly, as he has made a big impression on me. I am thankful that I got the chance to get to know him and I wanted to do something for him once he had left Nijmegen. In January this year, I started my Bachelor thesis research. This seemed like an opportunity to give back to him and Friends of Zoka. I put forward my own research topic: 'Deforestation in Uganda', with a case study on the Zoka Central Forest Reserve, the forest that William fights for.
For my research I looked into the causes of deforestation, the nature conservation policy of the Ugandan government and documents of Friends of Zoka on their work. I interviewed William, a few colleagues of his and a few other organisations, both Dutch and Ugandan.
"William told me that he was happy that I researched the situation in the Zoka Central Forest Reserve, and I am glad that I did!"
William inspired me through his work as a human rights defender and environmental activist. Not only for my choice of topic for my Bachelor thesis but also for my Master. This past September, I started a master's International Development Studies in Wageningen, the Netherlands. Here, I follow courses that cover topics like natural resources, conflicts, and human rights. Interests that I already knew I had but were made stronger because of him.
After I finished my internship in January this year, I got offered the chance to stay at Bureau Wijland and work as the local coordinator of Shelter City Nijmegen. Together with the new intern, I prepared the stay for our new guest: Russian journalist and human rights defender Nataliia.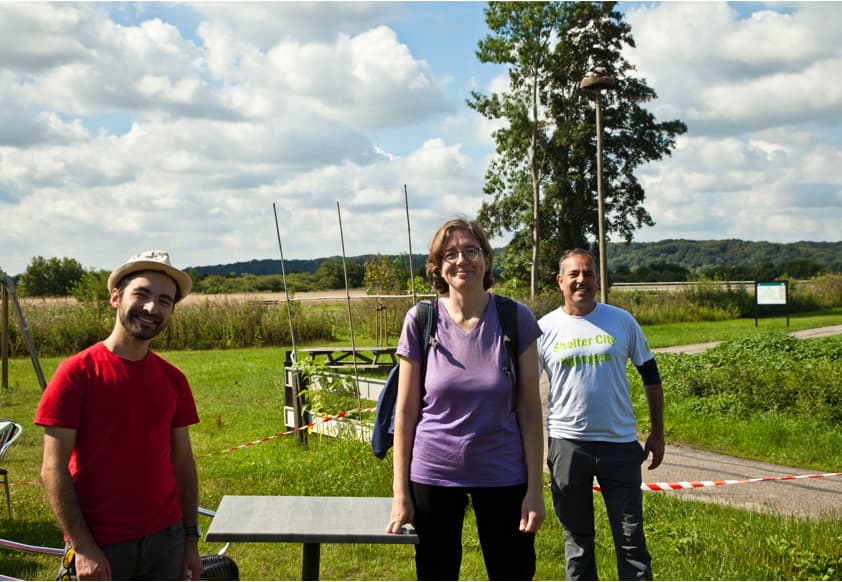 Unfortunately, due to the COVID-19 pandemic we had to postpone her stay in March. This has been a difficult time for many, including human rights defenders. Seeing how it impacted our former guests, we decided to organise a solidarity walk with the local people of Nijmegen. The money we collected from the walk was sent to former Shelter City Nijmegen guests to support them during this time.
Recently, we have had the wonderful news that we will be able to host Nataliia as our 11th Shelter City Nijmegen guest. In the meantime, Nataliia arrived for her three-month stay. Together, the project team of Shelter City Nijmegen, our volunteers and the rest of the city will make sure that Nataliia will have a fruitful and safe stay in Nijmegen!