April 20, 2020
Génesis Dávila on human rights in Venezuela and her work as human rights defender
Génesis Dávila is a trained lawyer and human rights defender from Venezuela. She shared with us her experiece of being a human rights defenders during the Maduro's regime, her strong motivation to keep fighting and her stay in Shelter City Rotterdam.
Her vision
From 2014 anti-government protests have taken place in Venezuela. In the context of these protests, several human rights violations were perpetrated by the regime, but only an insignificant number of them were reported.
At the time Génesis was working as an intern in the Inter-American Commission on Human Rights, reviewing cases of violations filed against Latin-American countries. The lack of reporting on governments's violations caught her attention and led her to understand that what she wanted to do was documenting these violations and supporting the victims in reporting them to the appropriate international mechanisms.
In 2017 the protests and the consequent repression worsened. Many demonstrators were executed by the regime while advocating for their rights, many others were arbitrarily detained and tortured. However, the government remained unpunished.
With the increase of cases of violations, Génesis's vision of filing these cases and seeking justice became more fitting than ever.
"I want to assist the victims so that one day they will be able to find justice".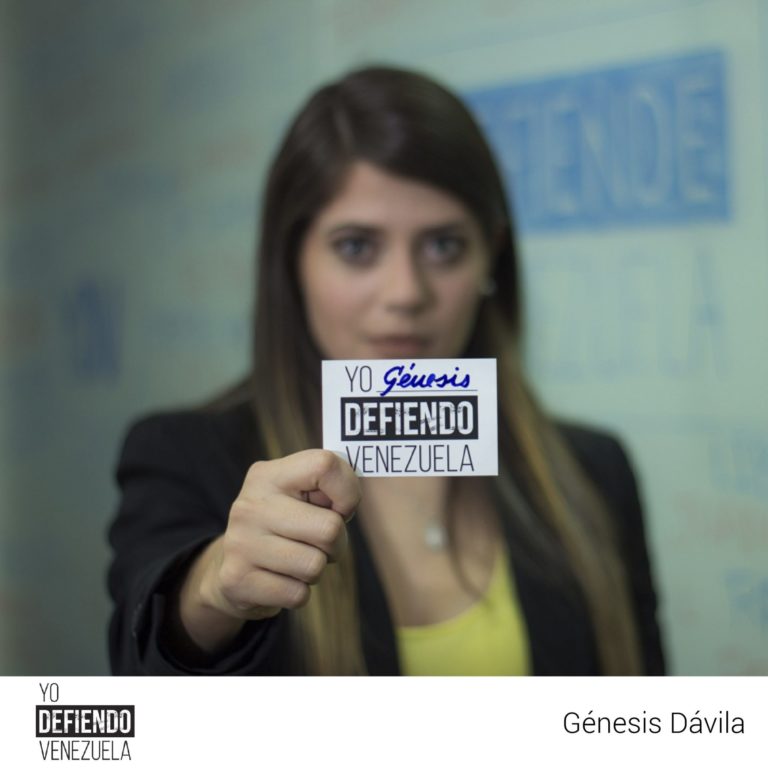 Defiende Venezuela
In 2017 Génesis established Defiende Venezuela (Defend Venezuela) with the aim of filing cases of human rights violations taking place in Venezuela before international mechanisms of protection.
Defiende Venezuela has filed a great number of cases on behalf of the victims before the Inter-American Commission on Human Rights (IACHR), the International Criminal Court, and the United Nations mechanisms. Génesis has been the lead attorney in these cases before the institutions.
However, filing cases before the mechanisms was not always possible. In some occasions the victims are not aware of the possibility of reporting the violations against them and the accessibility of these institutions. In others, they may fear reprisals from the regime.
"The best you can do is to speak loud, move people and take action. Do not hide, do not allow them to silence you."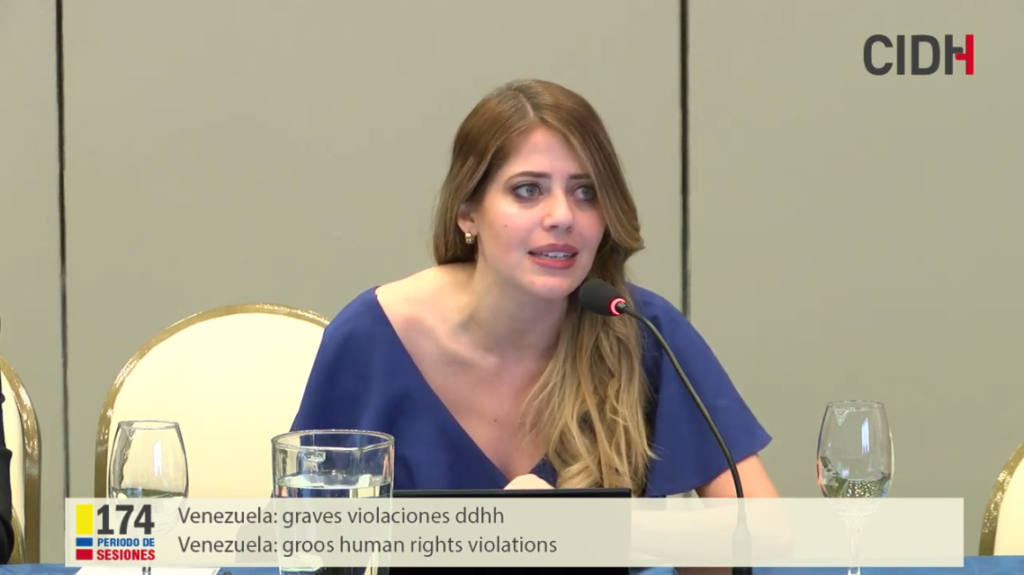 The success of Defiende Venezuela
Génesis's organization has grown into a team of 16 human rights advocates who has represented more than 200 victims over three years. The victims have varied from patients with chronic diseases unable to access medical treatment, to students arbitrarily detained and tortured because of the demonstrations, to some of the most prominent opposition leaders.
Defiende Venezuela shortly earned the respect and recognition from the international mechanisms for protection and from human rights organizations nationally and internationally. They have collaborated with other Venezuelan organizations and have carried out trainings for human rights defenders nationally and internationally.
Defiende Venezuela also worked with organisations abroad to raise awareness on the human rights situation in Venezuela.
Génesis's stay in Shelter City
As Génesis knew from the start, defending the victims of the regime comes with great risks for human rights defenders. The Maduro's regime have targeted human rights lawyers and other activists. They have been discredited, harassed, attacked, detained and even murdered.
Over the past year, Génesis has faced increased safety risks, uncertainty and challenges in carrying out her work. Venezuelans have been suffering from lack of water, food, electricity, poor internet connection, insufficiency of medical treatment, and the unsafety.
"The harassments and attacks seek to prevent us from our activities. Nonetheless, this is just a proof of how great the risk that we take is and how important it is to keep taking it".
Génesis decided to relocate to Shelter City Rotterdam. She continued working as the president of Defiende Venezuela, while taking this opportunity to take care of her wellbeing. She shared that her stay at Shelter City allowed her to re-energize, strengthen her competencies and as a consequence, advocate more effectively for human rights in her home country.