Mona Seif
Human rights defender for the right to just trials from Egypt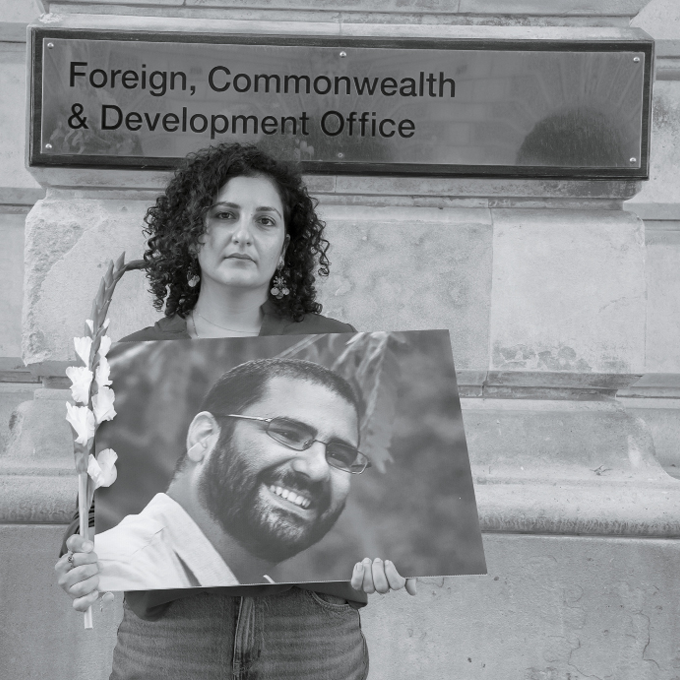 Mona Seif is an Egyptian human rights defender whose work focuses on the right to just trials and due process. She is the co-founder of 'No Military Trials for Civilians' – an organization that helps victims of unfair military and civil trials, and victims of torture and other human rights violations committed by the Egyptian state.
Since 2013, Egyptian authorities use all instruments available to curtail any dissent or opposition to their regime. In that, thousands of government critics and human rights defenders are reportedly detained, many in lengthy pretrial detention.
Mona's activism became a family fight as, over the years, some of her family members became political prisoners: her brother has been in detention for most of the time since 2013, and her family is at the forefront of the fight for human rights in Egypt.
Due to the threats and violence from the regime, Mona's time in Maastricht gave her time to re-energize and find space for recovery and reflection. Her participation in the Shelter City initiative provided her with the opportunity to find a supportive community in the city and build a network with other human rights defenders. After her time in Maastricht, she decided to make some changes in her life, and she is now expecting her first child.
When she reflects on her time in Maastricht, Mona says:
"I feel like I have a strong community there regardless of distance and time".
In the spirit of this, she encourages everyone to keep in touch with what is happening around the world.
Learn more about Mona's work as a human rights defender by reading about #FreeAlaa, the ongoing fight against the persecution of her brother or follow her on Twitter.
Written by: Marie Theis, with the support of Mona Seif and Justice & Peace Netherlands